.NET Software Engineers for NEXTA´s Budapest office
Would you like to...
...work for a rapidly growing online omnichannel* advertisement company?
… have real authority over the architecture and development processes?
… work in a flat hierarchy where you're not just a cog in the machine?
* Omnichannel means advertising on multiple platforms, like Google, Facebook, Instagram, Adform, etc.
If your answer is yes then we're looking for you! :)
We are looking for 5 - 7 .NET Software Engineers for our Budapest office
...with 3+ years of experience in SaaS, microservices, message-driven architectures, Azure cloud, and high load systems to join our team of young and talented engineers.
We offer to work in a team with the latest technologies and in a collaborative, supportive, innovated, and friendly environment, where you will be a key player in the development cycle from design to implementation.
If you have excellent programming skills and a passion for developing applications, improving existing ones, and want to work in a dynamic and international environment - we would like to meet you.
We are looking for:
Two .NET Developers to join our "Ads & Automation" team
Three to five .NET Developers to form our new API team
The latter is a green-field project, where you will have huge influence in almost every aspect.

Who are we?

We are a well-established and rapidly growing scale-up with offices in Copenhagen, Krakow, and Budapest. We have grown from 15 to 40+ people in 2 years and are leading within the space of simplified and automated online advertising. We work with top global businesses within classifieds and publisher groups.

About the role:
The team in Budapest is expanding and looking for creative and driven developers. You will be part of building the ultimate omnichannel advertisement platform for SMBs and enterprises. Also, together we will be expanding our cloud-based infrastructure.
State-of-the-art technology on this scale requires the use of modern container- and cloud-based infrastructure solutions. Tens of thousands of live campaigns and creatives are currently running in the Nexta platform.
You will work closely with the team on our existing code base and develop new solutions, written in C#/.NET Core, hosted on Azure with Kubernetes.
Your job will be

Requirements
Experience developing in C# .NET Core
Experience in creating and consuming REST APIs
Experience developing with (MS) SQL and EF Core
Familiarity with OOP best practices, SOLID
Good knowledge about software development designs
Good understanding and experience in software testing
Nice to have
Good understanding of Microservice Architecture, 12FactorApp
Basic knowledge of AMQP, experience with RabbitMQ
Basic knowledge of Docker
Basic knowledge about Kubernetes
Experience with system integrations
Some experience with Microsoft Azure or other cloud computing platforms
Some experience with CI/CD pipelines is a plus
Some experience with Azure DevOps is a plus
We offer:
The opportunity to work with cutting edge technologies in a thriving team
Being part of the design and implementation decisions
Choose your dev environment (mac/win)
Flexible working environment, usually 3-day home office, 2-day office
Being part of a fast-growing company with clients worldwide
Significant impact in a flat hierarchy
Modern offices at Corvin Towers in Budapest
Interested?
Contact Tummas Kastalag on +45 3696 4818 from iHeadHunt, who is responsible for the role or apply immediately. No cover letter is needed only a CV.
About Nexta
Today's advertisers face an increasingly complex problem when employing modern digital advertising channels, such as display, social, and paid search. While the available platforms are very capable, they have developed into highly complex tools, effectively limiting their value for non-specialist users.
At Nexta.io, our mission is to bring simplified, automated, and optimized online marketing to our enterprise and small business clients on a vast scale. While only four years young, our mature platform product already serves dozens of global enterprise clients and through those thousands of small businesses.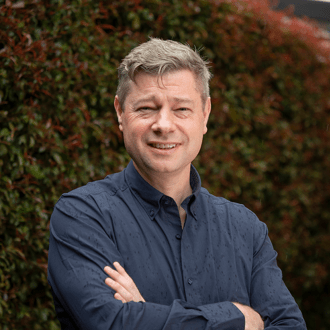 .NET Software Engineers for NEXTA´s Budapest office
Loading application form