Front-end developer for leading fintech payment platform
If you are a talented front-end developer, you now have the chance to become part of FacilityNet; a growing fintech company with huge potential. We already have a strong foundation, but we need another colleague who can help drive it to something really big. Is it you?
B2B payment platform for lunch and catering
Many people eat lunch daily at work and order catering. We develop the GoPay app, which makes the ordering and delivery process easy. GoPay is a B2B payment platform where employees can buy lunch, takeaway, meeting service and other services at work. With GoPay, the catering provider can increase sales, focus on food waste and communicate great deals, weekly menus and news. GoPay is a true enterprise solution that handles everything from billing, user management and API access.
The platform is currently used by more than 800 Danish companies, and in 2022 we plan to expand internationally. We see great potential with GoPay, and with your developer talent, you will contribute to our growth journey over the next few years.
Read more about GoPay on https://gopay.menu/.

Moreover, FacilityNet has been chosen by startupill.com as one of the 21 Best Cutting Edge Cloud Infrastructure Solutions in Denmark.
We use the latest technology
We use the latest "tap-to-phone" technology in payment solutions, where credit card payments are made without terminals to offer customers solutions where UI and UX have the highest priority. We are a team with very big ambitions, both technically and sales-wise.
We have elected to use modern cross-platform technologies based on TypeScript and React backed by a JSON-based REST API to deliver an effective and ergonomic development workflow with fast time-to-market for new features.
You will be the driving force behind future improvements to the app, ensuring that it will continue to be a market leading product. You will work in a small development team with experienced colleagues that you can spar with. We expect you to have experience with React and UI and can code up against existing web services and help specify new ones in collaboration with our backend developers. You must be able to see yourself working with products in rapid development, where the user experience is constantly improved.
We would like to challenge you to a conversation where we explain the opportunities that you find with us - we bet you will be as excited as we are.
About you
Minimum 2 years professional experience with React development, alternatively Cycle.js, Preact, Vue.js or Elm
Solid HTML / CSS / JavaScript / AJAX experience
Experienced in modern frontend development: SPA, NPM, Webpack
Comfortable with systematic approach to tests
Experience with mobile-first responsive designs
Experience with TypeScript will be an advantage, alternatively ES5 and ES6
We offer you
To take responsibility/ownership of the front-end projects.
We are on a growth journey, and we are celebrating our successes with social events, dinners and a Friday soda or beer.
The opportunity to set your mark on a unique product.
An exciting workplace with happy colleagues who work closely together.
Positive team spirit where you help each other and where there is room to both be ambitious and have a good laugh.
Good cafeteria conditions and salary.
Opportunity to take part in an exciting journey, as the company grows and has many ambitions.
Workplace
The position is in the office at Sluseholmen 1, 2450 København SV.
Interested?
iHeadHunt is handling the recruitment, and you can contact Mads Ottosen on +45 36 98 87 00, or mo@iheadhunt.dk, if you want more information about the job. Apply for the position as soon as possible.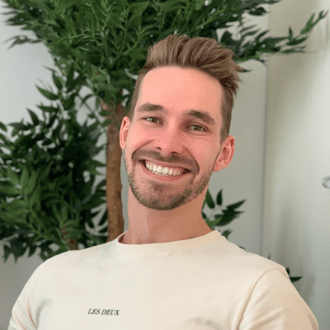 Contact
Mads Ottosen
Recruitment Manager & Business Developer
Front-end developer for leading fintech payment platform
Loading application form